LEAVE NO PIN STANDING
BOWL YOUR BEST GAME AT OUR BOWLING ALLEY IN SANFORD, ME
When was the last time you worked on your bowling skills? Bring your A-game to Bowl-A-Rama. We're the go-to spot for bowling in Sanford, ME. Bowling is a great way to bond with friends – or engage in a little friendly competition. And, after you're finished comparing strikes and spares, your group can enjoy delicious food from our menu.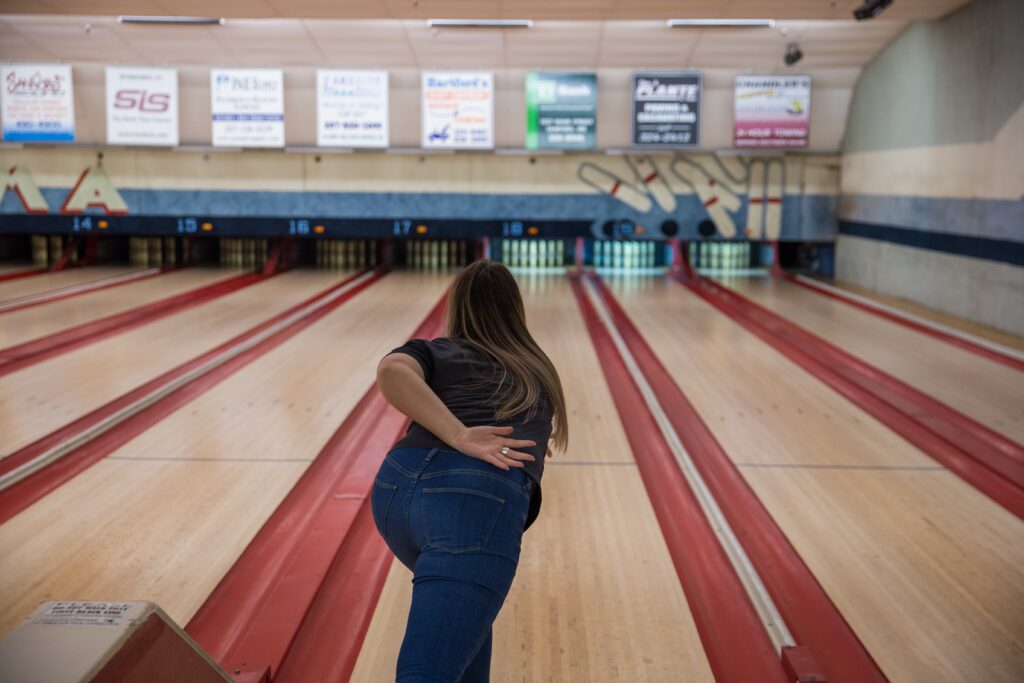 YOUNG BOWLERS HONE THEIR SKILLS AT BOWL-A-RAMA
It's never too early to start working on your form-at Bowl-A-Rama, we pride ourselves on being a family-friendly destination for anyone interested in bowling. For kids, we offer inflatable bumpers that will keep their bowling balls out of the gutters and on their way to hitting the pins.
Sometimes adults need bumpers, too. That's okay, we won't tell. Our inflatable bumpers make it easy for anyone to bowl a perfect game.
---
CHECK OUT OUR PRICING INFORMATION BELOW:
Open Play Bowling:
$5.00 per game, per person
$3.00 for bowling shoes
3-Game Special:
$12 for three games, shoes not included
Bumper Bowling:
$28 per hour, per lane
Glo Bowl Special:
Saturday Afternoon, 12-2 pm
$15 per person*
Glo Bowl Special:
Friday and Saturday Night, 7-9 pm
$15 per person*
*Shoes included
Stop by our bowling arcade today with the whole family to enjoy a night bowling for kids and adults alike in Sanford, Maine.